Skip to Content
About Central Florida's Premier Custom Home Builder
Established in Orlando in 1983, R.W. Jones Construction Inc. was founded by Rodney Jones on the guiding principle of providing "Quality First" in every project. Today, our business is still driven by that principle. In the early days, we focused on small residential projects such as framing, deck building, and roofing. Thanks to our ethical business practices and quality workmanship, we were able to grow our business to include building custom single-family homes and apartments across Central Florida. When Jeno Paulucci began building homes in the Heathrow area, R.W. Jones Construction was proud to be part of that community's development. Based upon that successful endeavor, we were able to expand. Today, we've built luxury custom homes in many of the Orlando area's premier neighborhoods for several prominent celebrities and business leaders who demand not only high quality but value.
Dedicated Engineers, Architects, & Subcontractors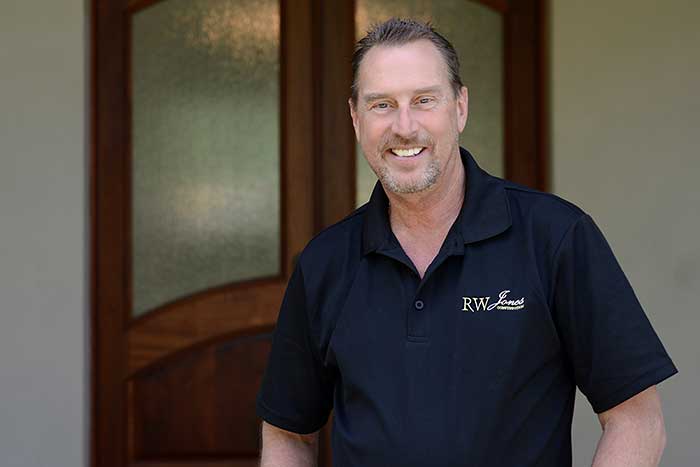 For over 35 years, R.W. Jones Construction has earned a reputation for providing caring, responsive customer service. To ensure our continued success as one of Central Florida's premier custom home builders, we maintain an incredible team of experienced professionals, including engineers, architects, and subcontractors ready to serve you. Our civil engineer ensures every project is in buildable condition or provides the necessary information on how to make it buildable. On commercial projects, he ensures that both the building and the parking spaces are maximized for utility. Our architect is very creative and has expertise in developing plans from our clients' ideas. He also provides alternative ideas that may better suit your current or future needs. Working with some of the best subcontractors in the business is also a big part of R.W. Jones Construction. Our building partners consistently stay within budget and on schedule while delivering exceptional craftsmanship.
Our Featured Companies Include:
CoverAll Aluminum
Energy Savings Systems
International Tile and Stone
Matthew Roberts Air Conditioning
CoverAll Aluminum
Energy Savings Systems
International Tile and Stone
Matthew Roberts Air Conditioning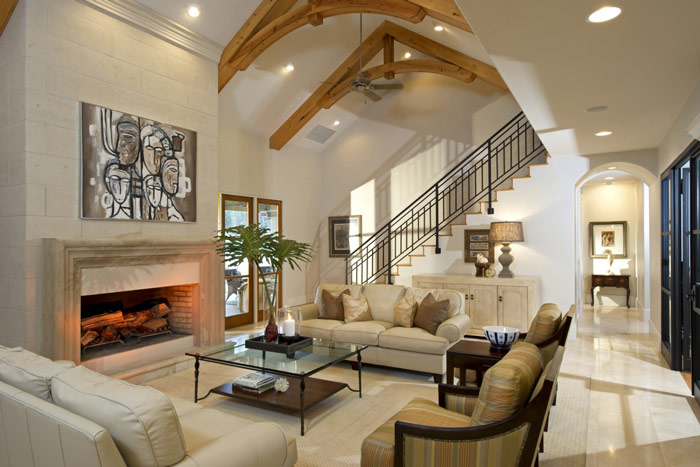 Consistently High Standards in Design & Construction
As one of Central Florida's most respected names among custom home builders, R.W. Jones Construction is a full-service builder renowned for high-quality workmanship, materials, and business standards. Throughout the years, we've built luxury homes in Alaqua and Isleworth and have worked on multimillion-dollar projects for various high-profile personalities, including actor Wesley Snipes, grocery magnate Jonathan Gooding, Daytona International Speedway owner Bill France, and the Cincinnati Reds' Barry Larkin. Our company has also been singled out for design and construction excellence with awards and features in both Florida Design Magazine and Architectural Digest.
A Beautiful Custom Home Begins with a Great Design
From start to finish, R.W. Jones Construction is dedicated to ensuring unsurpassed service that leads to complete client satisfaction. From simple home remodeling projects to more complex undertakings, we're proud that we've earned the confidence and respect of many notable builders. We've worked with several renowned designers such as Marc Michaels and Clem Carnon to help add extra value and enjoyment to our custom homes. A beautiful custom home begins with a brilliant design concept, whether it's one you've already chosen or a design that we've created just for you. To get started on your next project, please contact us to set up a consultation. We'll provide a model plan for your consideration, or we can work with you from the ground up to create or modify any plan to your exact specifications. We look forward to working with you!
If You Can Envision It, We Can Build It