Skip to Content
Commercial Build & Renovations
Prestigious Orlando, FL Commercial Builds & Renovations
From Batteries Plus Bulbs® to Wayback Burgers® and Quick Fire Grille®, R.W. Jones Construction has worked with many prestigious companies across Central Florida for commercial builds and renovations of all sizes. Whether you own or manage an apartment complex, a bar or restaurant, a hotel, a retail shopping center, a business office, or a medical space, we've worked with them all. Each comes with its own set of challenges, but we're up to the task if you are. Let us help rebrand your business, expand your operation, boost your employee morale and productivity, improve your building's energy-efficiency, and more thanks to our expertise and careful planning.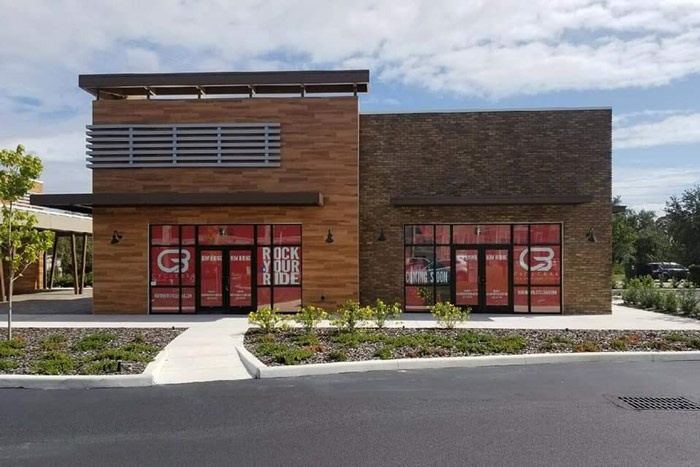 Commercial Construction That's Compliant with City Codes
From the initial blueprints to ensuring everything's built according to commercial codes and regulations, R.W. Jones Construction specializes in new commercial builds. Commercial construction is a fast-paced environment full of deadlines and financial incentives to get the work completed the sooner, the better. Depend on our experienced team to get everything done according to your project's needs without ever compromising quality or safety. We work with new and existing local Orlando-area businesses across all industries and would welcome the opportunity to work with you.
Prompt, Professional Commercial Renovations of All Sizes
Commercial renovations can be both exciting and daunting. On the one hand, it's exhilarating that your business has grown enough to expand. On the other hand, if you're like most businesses, you can't afford to shut your doors during the expansion. Because we understand the unique demands facing business owners, we strive to provide prompt, professional commercial renovation services with minimal to no disruption to your daily operation. Whether it's time to modernize your reception area, resurface your parking lot, or update your public restrooms to be compliant with ADA (Americans with Disabilities Act) Standards of Accessible Design, we're equipped for the job. Our renovation services have included repairs, additions, restorations, and building upgrades from start to finish.
Reach Out to Us for a Free Design Consultation Today
You can count on R.W. Jones Construction to ensure your commercial project minimizes costs while maximizing your profits. We encourage you to reach out to us directly to request a free design consultation and get things rolling on your next commercial build or renovation in the Orlando area!
If You Can Envision It, We Can Build It